Chandeliers, Wall Sconces, Light Fittings & parts
We get in a variety of chandeliers, sconces, piano sconces, wall mounted candelabrum and light fittings. We are also one of the few places that stock chandelier/lamp/candelabra/sconce parts so that you can make up your own unique piece. All our parts are in brass. We also have a variety of shades in stock. All pieces are individually priced. So if you are looking for a feature or perhaps a period piece, or have found your own treasure that needs an addition come and see what we have.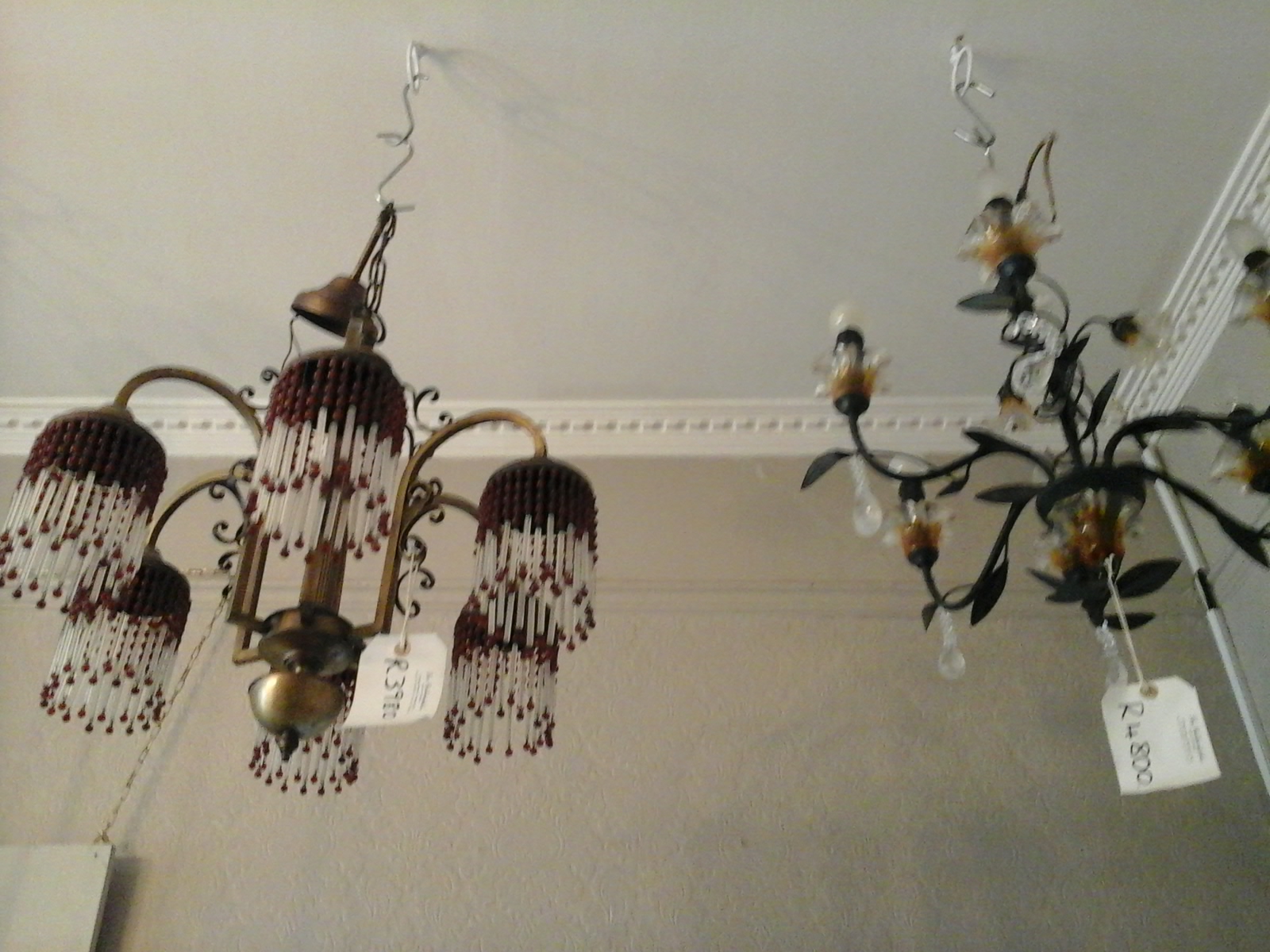 This chandelier will fit in perfectly in a room designed with a floral theme. Eye-catching without being too 'heavy', it provides excellent light.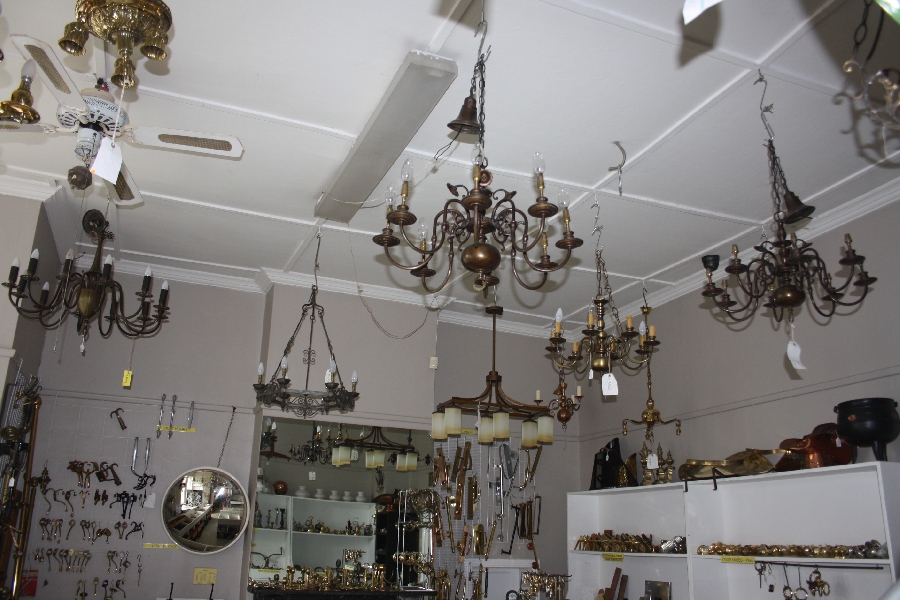 We have a variety of chandeliers, wall sconces and hanging candelabrums in our shop. They vary from modern brass, to wrought iron, with anything in between. We also have an area dedicated just for chandelier and candelabra parts where you can come an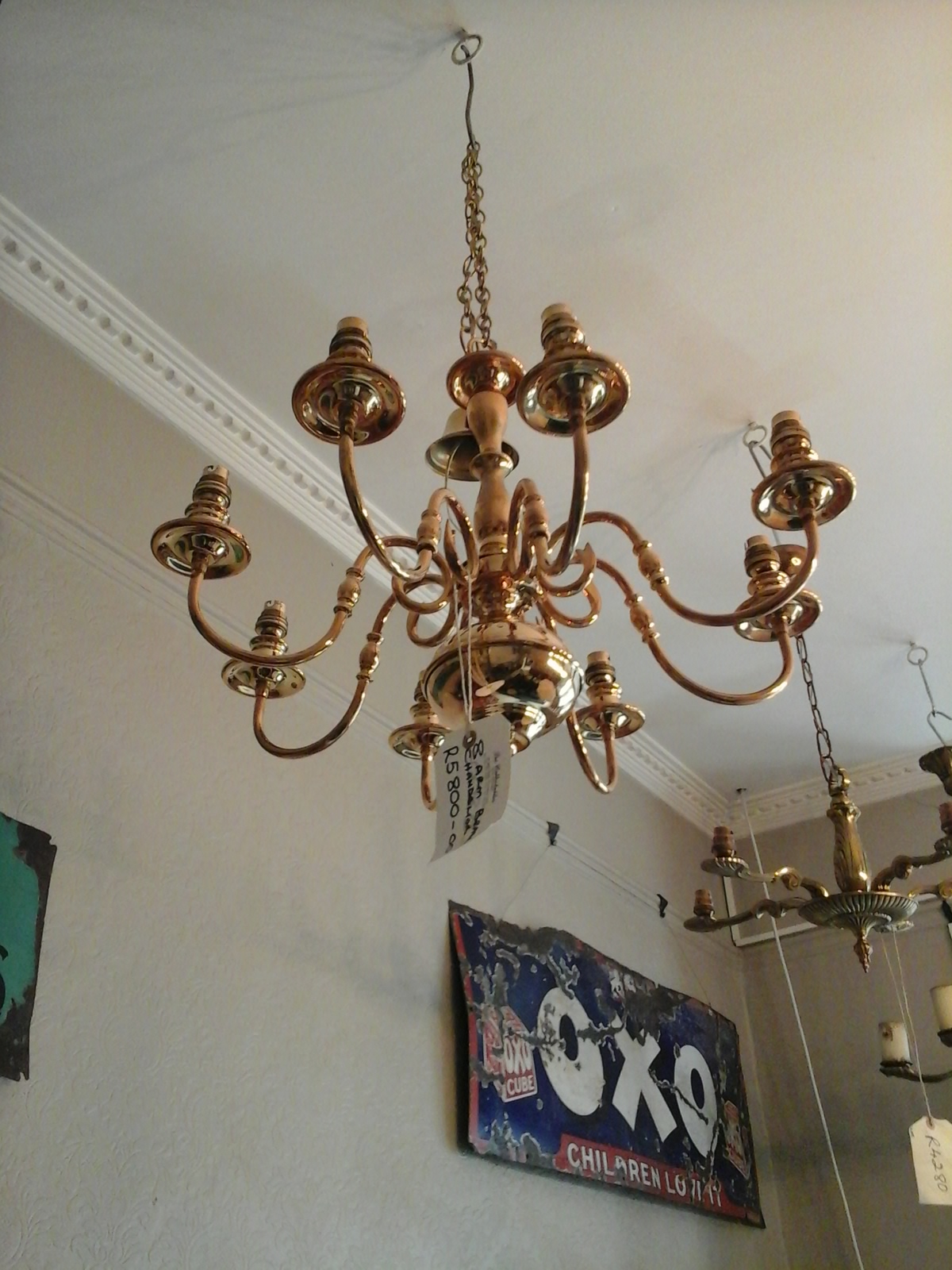 SOLD OUT ON FLEMISH CHANDELIERS.....WAITING FOR STOCK TO ARRIVE....WATCH THE SPACE

Currently we have a few wall mounted hanging lamps in stock suitable for outside a house, to light up a stoep or patio area.

This large chandelier is a magnificent piece and extremely eye catching in a room. Modern art in its form and simple so that it's striking image will have it draw attention to itself in a room.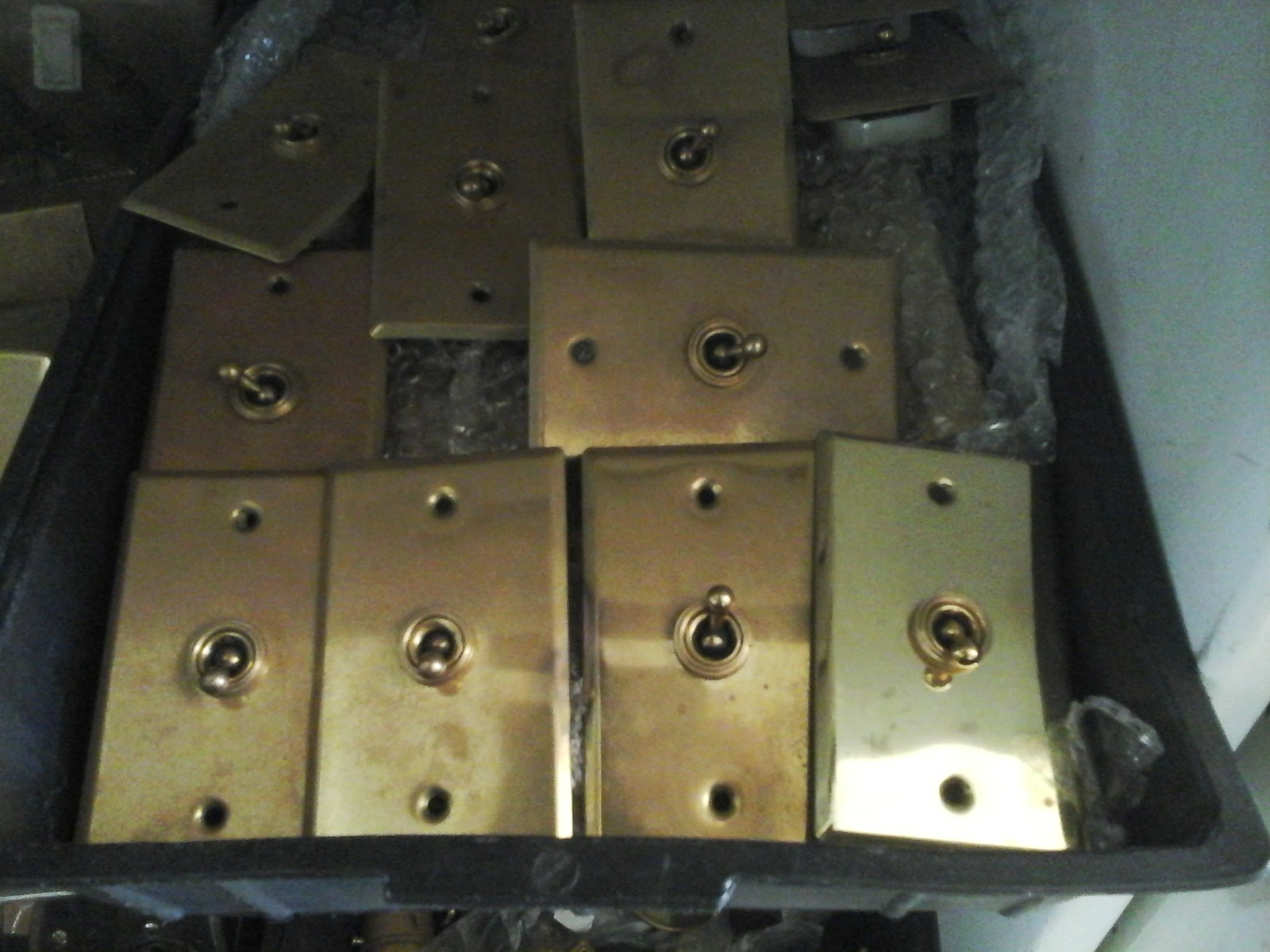 These old porcelain light switches all work, having been lovingly reconditioned by us. They come in 1-way and 2-way switches. Some have black backerlite bases, whilst others are white or black porcelain.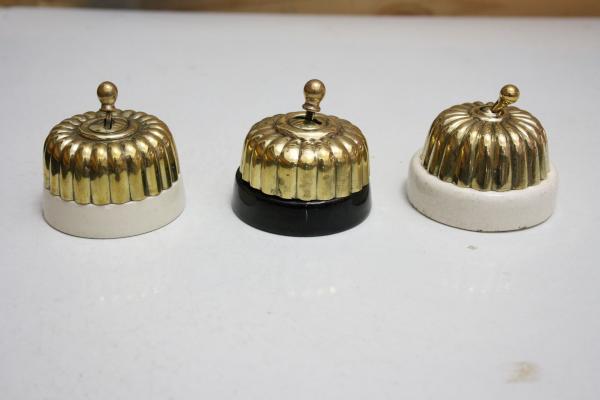 These originals have all been reconditioned by us to be in perfect working order. The jelly mould switches are a lot harder to come by intact and in good condition, unlike the plain switches. This is because of the wear & tear to the jelly mould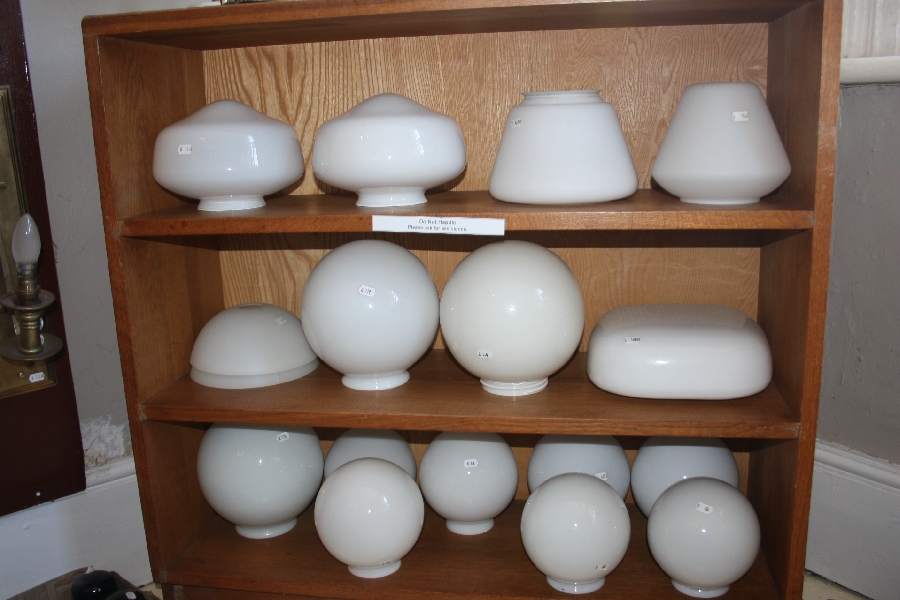 We have various shapes and sizes from your light shades, to your oil lamp chimneys.